National
Collection Agency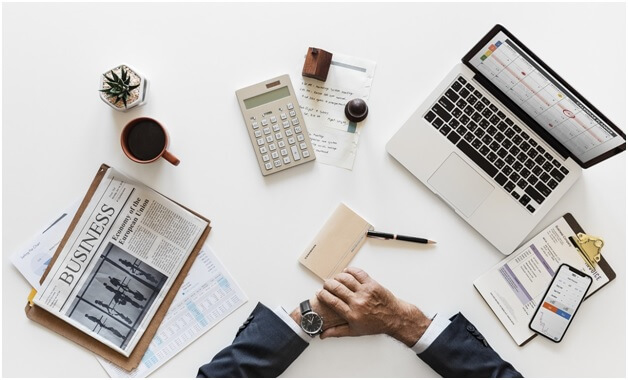 Empire Credit & Collections is a Nationwide, Full-Service Debt Collection Agency
For over 40 years, we have been helping individuals and businesses collect bad debt nationwide. The results from our tried-and-true approach speaks for itself! Our 
debt collection agency
 serves clients all across the United States and internationally with our seasoned, multilingual collectors. We have ditched the auto-dialers and collection scripts with a team of highly experienced personnel who will be there for you every step of the way. If we don't recover the money that's owed to you, you don't owe anything…it's as simple as that.
Protect Your Receivables During Uncertain Economic Times
Businesses globally face uncertainty and volatility in today's economic landscape. We understand the increased importance of cash flow and reduced receivables during this unpredictable time and are here to help. Protect your business now by contacting our expert debt collectors for a
quick quote
.
No Recovery, No Fee. Get a

Free Collection Quote

Today!
By clicking "submit", I consent to join the list and receive SMS from ECC Holdings, Inc, with access to our latest offers and services. Message and data rates may apply. Message frequency varies. More details on this are in our Privacy Policy  and Terms and Conditions . Text "HELP" for help or contact us at +1(631)-251-7500. Text "STOP" to cancel.
Coast-to-Coast Debt Collections
Our debt recovery rate is considerably higher relative to other U.S. debtors based on industry standards established by the 
Commercial Law League of America
. Through our proven process, we have accomplished to boost recovery rates on domestic and international overdue accounts. Unlike the average local agency, Empire utilizes an extensive network of more than 400 affiliate attorneys and agencies to acquire what's owed to you faster, with a higher collection rate. We are ready to work with you on multiple accounts across a wide range of services:
Experts in Worldwide Collections
With a variety of businesses from sole proprietorships, to larger corporations, and everything in-between, we understand how difficult it can be to negotiate accordingly. On top of these complexities, you may also be collecting from a company that is overseas, which can delay the process even further due to a lack of effective communication. At Empire Credit and Collections, we have made it a priority to remove as many barriers as possible. We have multilingual collectors specializing in international collections and local offices in Europe and Asia. Our worldwide expertise will speed up the process to getting you your money faster.
With our straightforward three-phase approach, we will guarantee you get paid or 
you owe us nothing
:
Phase I
The first of four demand letters is sent to the debtor via U.S. mail.
The debtor will be contacted by one of our staff collectors to come to a resolution. In attempts to reach the debtor, our staff will call the debtor daily for the first 14 to 21 days.
If no settlement is made during this time, we move to Phase II, where the case is immediately escalated to our network of attorneys within the debtor's locality.
Phase II
The first of several letters are drafted to the debtor demanding payment of the debt owed to you.
In addition to the letters, our attorneys on your case will call the debtor in order to get in touch with him / her.
If we move along with no success, you'll receive a letter covering all the issues surrounding the case and our recommendations for the last phase.
Phase III
We'll present one of two recommendations:

If recovery of your debt is highly unlikely, we'll propose you close your case. You will owe nothing to our firm or affiliated attorneys for an outcome like this.
You may decide whether or not you'd like to move forward with litigation. If you do not want to take legal action, your case will be closed and you will not have to pay us anything. If you agree to litigation, legal costs (filing fees, court costs, etc.), ranging from $700.00 to $1,200.00 are required to be paid upfront. Our attorneys will file a lawsuit on your behalf for all monies owed, including but not limited to, the cost to file this suit. You will pay nothing to our firm or our affiliated attorneys if we fail to collect through litigation.
Unlike many of our competitors, there are no hidden costs or additional fees of any kind.
Ready to Collect Your Money? Here's How to Start…
For a higher probability of recouping the money owed to you without any additional delays, it's pertinent to provide us with as many details about the debtor as possible:
Contact Information

Names (including nicknames, maiden names, etc.)
Addresses
Telephone Numbers (home, cell, work)
Email Addresses

Names of his / her spouses, friends, relatives, and neighbors
The debtor's response from any efforts you made to collect
Specifics of the original agreement with the debtor
Paperwork relevant to original agreement (permits, applications, contracts, etc.)
No Recovery, No Fee. Get a

Free Collection Quote

Today!
By clicking "submit", I consent to join the list and receive SMS from ECC Holdings, Inc, with access to our latest offers and services. Message and data rates may apply. Message frequency varies. More details on this are in our Privacy Policy  and Terms and Conditions . Text "HELP" for help or contact us at +1(631)-251-7500. Text "STOP" to cancel.
Empire continues to help American businesses of all sizes collect debt nationwide and globally. Our service areas include, but are not limited to:
Alabama
Birmingham
Mobile
Montgomery
Alaska
Arizona
Arkansas
Fort Collins
Grand Junction
Delaware
Hawaii
Idaho
Illinois
Bloomington
Champaign
Decatur
Peoria
Springfield
Indiana
Evansville
Fort Wayne
South Bend
Terre Haute
West Lafayette
Iowa
Covington
Frankfort
Lexington
Louisiana
Baton Rouge
Lake Charles
New Orleans
Shreveport
Maine
Maryland
Massachusetts
Michigan
Grand Rapids
Lansing
Traverse City
Mississippi
Missouri
Jefferson City
Joplin
St. Louis
Montana
Nebraska
New Hampshire
New Mexico
Albany
Buffalo
Rochester
Syracuse
North Dakota
Oklahoma
Oregon
Pennsylvania
Rhode Island
South Carolina
South Dakota
Tennessee
Utah
Vermont
Virginia
Washington
West Virginia
Wisconsin
Green Bay
Kenosha
Madison
Milwaukee
Wyoming