Small Business Collection Agency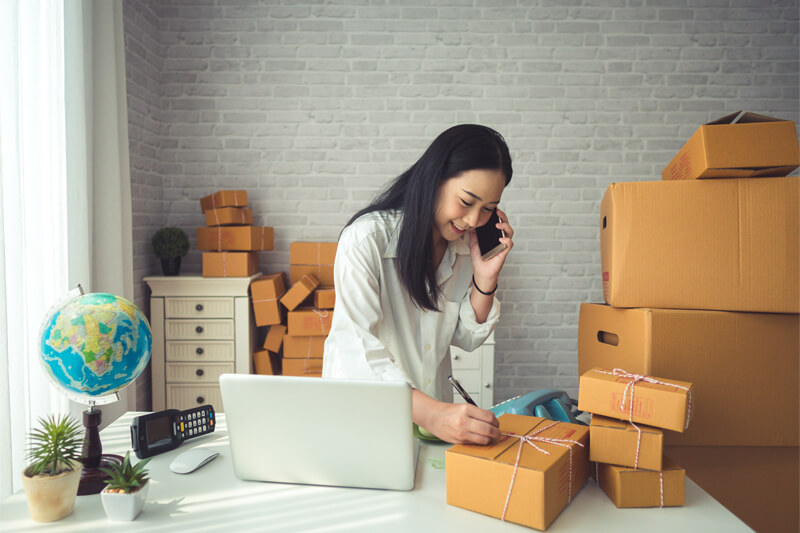 Nation's Leading Debt Collection Agency for Small Businesses
Managing accounts receivables (AR) is critical for maintaining the health of a company. When you start to see open invoices lingering unpaid for more than 30 days, the company's bottom line begins to suffer. You're in business to make money, not to become the banker for another business. Slow pay or no pay, we're here to help collect your accounts receivable accounts.
Empire Credit and Collection is a BBB accredited small business collection agency with an 82% success rate on small business debts. We will match any of our competitor's rates, and you will not pay us a dime until we successfully recover your debt.
Protect Your Accounts Receivable During Uncertain Economic Times
Businesses globally face uncertainty and volatility in today's economic landscape. We understand the increased importance of cash flow and reduced receivables during this unpredictable time and are here to help. Protect your business now by contacting our expert debt collectors for a quick quote.
Small Business Collections for Your Overdue Accounts
Delinquent accounts can take a toll on your business, but there's no reason that they should put your business out of commission. Why should you accept a loss when there are viable solutions at your disposal that can help you receive the money you've earned?
If someone owes you money, get a

Quick Collection Quote

Today!
By clicking "submit", I consent to join the list and receive SMS from ECC Holdings, Inc, with access to our latest offers and services. Message and data rates may apply. Message frequency varies. More details on this are in our Privacy Policy  and Terms and Conditions . Text "HELP" for help or contact us at +1(631)-251-7500. Text "STOP" to cancel.
Every Small Business is Different
Whether a tech startup or a mom-and-pop shop, the frustrations associated with collecting debts are similar from one industry to the next. But outside of that, all small businesses are different and face unique challenges they must overcome. These challenges are usually based on a business' receivables and the terms being offered to clients and customers. In a nutshell, the success of a business often depends on the invoice payment terms that the owners create when sending out invoices.
As the nation's leading collection agency for small businesses, we are commonly asked these questions:
How can small businesses increase their chances of collecting debt?

What can small businesses do to collect their debts?
Why do small businesses need a debt collection agency?

When should small businesses hire a collection agency and why should small businesses collect their debts now?
How can small businesses hire a collection agency?
Tips for small businesses debt collection
How quickly can you see results?
How can you get your money after it has been collected?
How Can Small Businesses Increase Their Chances of Collecting Debt? Hire The Right Collection Agency
With the day-to-day responsibilities piled high, contacting customers who owe money may seem like a dreary task. Small businesses can do a several things to collect their debts -- contact the debtor themselves, set up a payment plan, or threaten to sue; but that takes time and energy that small business owners, like yourself, probably do not have. One of the reasons why a significant number of small businesses do not recover their debt is because they do not have the bandwidth to contact all their customers to settle their balances. This is why small businesses need a debt collection agency -- we will utilize our vast network of 400 affiliate attorneys and agencies who are compliant with federal, state, and local collection laws. We have a no collection, no fee service, so if we don't get you paid, you owe us nothing.
When Should a Small Business Hire a Collection Agency and Why Should Small Businesses Collect Their Debts Now?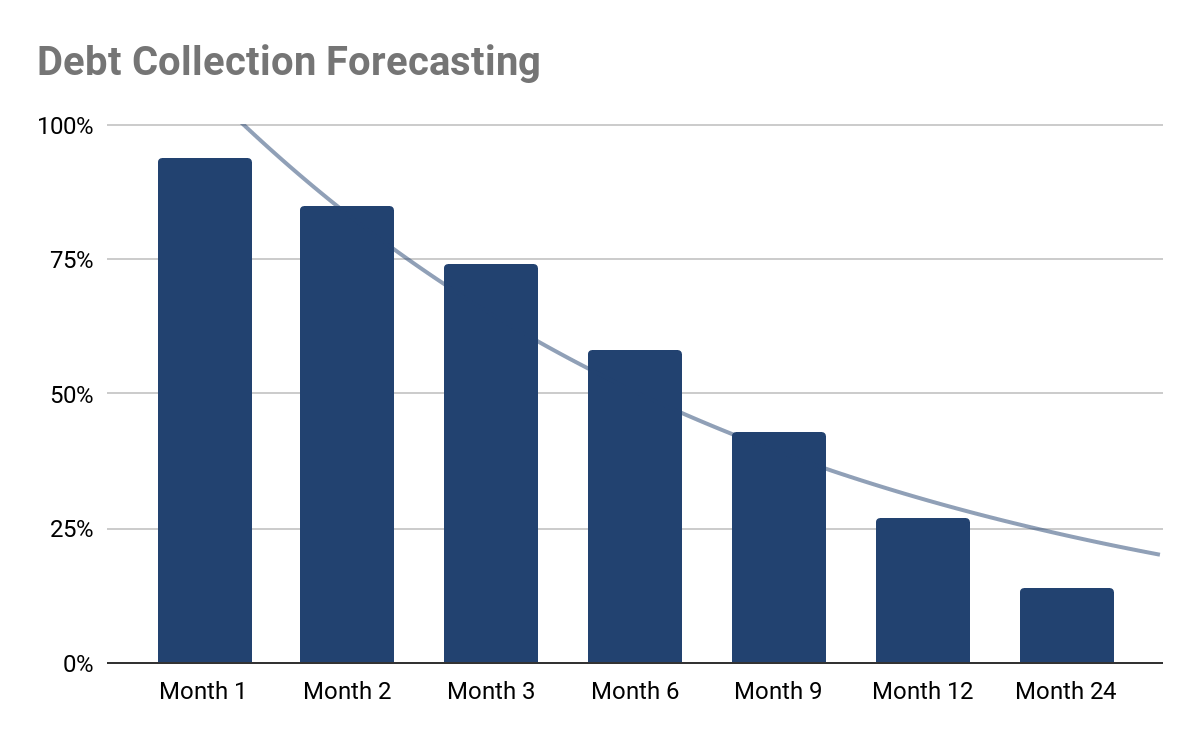 If the debtor is 1) unresponsive, 2) insolvent and isn't making it a priority to pay you, or 3) refusing to pay because he or she is unsatisfied with your product/services, take action as soon as possible. As confirmed by Caine & Weiner, older debt is harder to collect! Within the first month, you'd have a 94% probability of retrieving payment. However, with every month that passes, you'll notice that the likelihood of recovery drastically decreases, especially after the third month. The longer you wait, the lower your chances are of collecting. Older balances may be increasingly difficult to collect for a multitude of reasons: proof of delivery is unavailable, the debtor files bankruptcy, records have been misplaced, etc. The sooner you start working with a debt collection agency, the better your chances are of getting what's owed to you.
If someone owes you money, get a

Quick Collection Quote

Today!
By clicking "submit", I consent to join the list and receive SMS from ECC Holdings, Inc, with access to our latest offers and services. Message and data rates may apply. Message frequency varies. More details on this are in our Privacy Policy  and Terms and Conditions . Text "HELP" for help or contact us at +1(631)-251-7500. Text "STOP" to cancel.
How To Hire The Best Small Business Collection Agency?
There are a variety of ways you can jump-start the collection process and recover your debt now: get a free collection quote, submit your account online for review, or contact us to learn more about small business debt collection. We act as an extension of your business, and if you have never worked with a debt collection agency before, we can be there every step of the way. If you're already knowledgeable in the world of debt collection, we'll tailor our services to fit your needs. There is no cookie-cutter approach and we can ensure we'll put the time, effort, and resources into recovering what's owed to you so you don't have to.
Tips for Small Business Debt Collection:
Gather as much pertinent information about the debtor as possible (ex. contact information, the original agreement, etc.).
Do not delay working with a debt collection agency if you can help it.
Find a debt collection agency that is willing to work with you and tend to the specifics of your business.
You get what you pay for--our percentage rates may be high, but our success rates prove our services are worth every penny.
How Long Does It Take Small Business Collection Agencies to Recover Debts?
In some cases, you can get paid the same day you contact a small business debt collection agency. In other instances, it may take months or even years to collect the debt. This is all dependent on how old the debt is and what other measures have been taken to contact the debtor.
Our 3-phase process covers all avenues of collection attempts. Whether it be contacting the debtor through letters, phone calls, voicemails, emails, and text messages (phase 1); corresponding through a local attorney (phase 2); or going in front of a judge and being awarded a judgment through court (phase 3).
If you wait too long to collect your debts and the statute of limitations has expired, we cannot sue to collect the balance. This limit is determined by the statute of limitations (SOL) of the Fair Debt Collection Practices Act (FDCPA) and varies by state and type of debt. Limitations are typically between three and six years, but can be for longer. In short, we will continue the collection process for as long as the law allows us to.
How Do Small Businesses Receive Money From Debt Collectors?
After the payment from the debtor has been cleared. We can pay you in one of two ways: 1) check or 2) ACH. Sometimes, the debtor will dispute the credit card charges or the debtor's check can bounce, so it's important to keep the clearance process in mind. When it is confirmed the debtor's payment is settled, you get paid on a monthly basis usually on or around the 1st of the month.
If you are tired of sending invoices to customers who ignore them and you are ready to do something about it, get a free collection quote today. You can even submit your account online for review by one of our debt collection specialists.