San Antonio
Collection Agency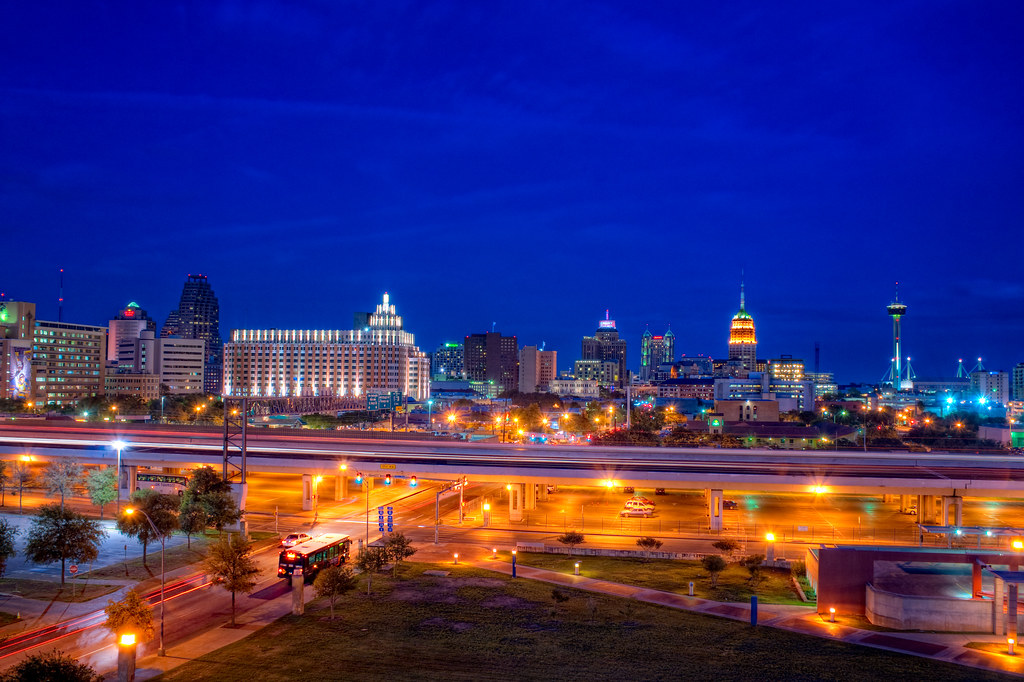 San Antonio Debt Collection Services Available Near You
San Antonio economically has a combination of strong industrial support from sectors like life aerospace, transportation, manufacturing, government & military, and biosciences & technology. Its close proximity to the other large cities in Texas, along with its affordability, have made San Antonio a great place to live and work. With our worldwide expertise, we can get what's owed to you faster (feel free to thank our highly specialized, multilingual collectors later).
Empire Credit and Collections is a San Antonio Debt Collection Agency that has been helping businesses and individuals collect bad debt for over 40 years. Because of our proven methods, our recovery rate is noticeably higher than the industry standard. We have the resources to help with your domestic and international overdue accounts. Unlike many local collection firms, we utilize our vast network of more than 400 affiliate attorneys and agencies. Within San Antonio, our services include:
Still trying to figure out if you should be working with a debt collection agency? Keep on reading…we've got you covered.
No Recovery, No Fee. Get a

Free Collection Quote

Today!
By clicking "submit", I consent to join the list and receive SMS from ECC Holdings, Inc, with access to our latest offers and services. Message and data rates may apply. Message frequency varies. More details on this are in our Privacy Policy  and Terms and Conditions . Text "HELP" for help or contact us at +1(631)-251-7500. Text "STOP" to cancel.
Protect Your Receivables During Uncertain Economic Times
Businesses globally face uncertainty and volatility in today's economic landscape. We understand the increased importance of cash flow and reduced receivables during this unpredictable time and are here to help. Protect your business now by contacting our expert debt collectors for a quick quote.
---
When Should You Hire a Debt Collection Agency?
It's daunting trying to figure out where to start. If you're still unsure about working with a debt collection agency, check to see if any of the items below apply:
There's a new customer who doesn't respond to your initial attempts to collect money
The customer denies the charge and refuses responsibility
The customer has an existing history of being financially irresponsible
The customer makes baseless claims about your products, services, or business, to avoid paying
You've set up a payment plan, but the customer still isn't settling his or her debts
Sound familiar? Don't put it off any longer. When you feel like you're out of options, it's best to seek relief from a professional agency. Debt collection is a specialized trade. But with our support, you'll work with a team of experts who are compliant with federal, state, and local collection laws.
 Time-sensitivity is pertinent to collecting. According to the Commercial Law League of America, the chances of recovering debt goes down more than 1% per week. Keep in mind, the sooner you can jumpstart the process, the better your opportunity to collect. Based on our findings, it's crucial to be in touch with a collection agency between 90 & 120 days from the customer not paying. After 120 days, you may not be able to collect at all. While you can try to collect the debt yourself, your world is not on hold--you still have your business to manage and many other obligations to tend to. Working with a collection agency means you have less to worry about.
If you're collecting from a small to mid-size organization, be patient, but judicious about monitoring where they are in their phase of growth. If a larger, more reputable company owes you money...beware! If you can't sort through the issue yourself, it is essential to work with a debt collection agency that has your best interest in mind. The longer the postponement, the more difficult it becomes to collect. Your connections from said company may leave, documents become harder to find, accounts about commitments are forgotten, and many other issues arise that are challenging to navigate alone.
When you're ready to hire a debt collection agency it's important to factor the likelihood of recovery over the contingency rate. All in all, we have competitive contingency rates and it's our superior partnerships and professional staff that generate the results when it comes to debt recovery. Don't risk working with an agency that's incompetent. Not only does it damage your reputation, but it could cost you your existing and future clients.
We Guarantee You Get Paid: No Recovery, No Fee
With our steadfast, 3-part approach, we get what's owed to you or you owe us nothing. There are no hidden costs or additional fees of any kind.
Part 1

The first of four demand letters is sent to the debtor via U.S. mail.
The debtor will be contacted by one of our resources to find a resolution. The debtor will be called daily for the first 14 to 21 days.
If no settlement is made during this time, we move to Part 2 and escalate the case to our network of attorneys local to the debtor.

Part 2

The debtor/debt is sent to an attorney local to the debtors jurisdiction for part 2 collections.
The first of several letters are sent to the debtor demanding payment of the debt owed to you.
In addition to said letters, our attorneys assigned to your case will call the debtor to get in contact with him or her.
If there's still no substantial progress, you'll receive a letter covering all the issues surrounding the case and recommendations on how to proceed.

Part 3

There will be one of two recommendations:

If recovery of your debt is highly unlikely, we'll suggest you close your case. You will owe nothing.

If there is a good chance of recovery, but you do not want to take legal action, your case will be closed and you will still owe us nothing. If you agree to litigation, legal costs (filing fees, court costs, etc.), ranging from $700.00 to $1,200.00 are to be paid upfront. Our attorneys will file a lawsuit on your behalf for what's owed, including but not limited to, the cost to file this suit. If we fail to collect through litigation, you will not pay a cent.
---
What We Need To Start Collecting For You
To increase your chances of recovering the money owed and avoid delays in the process, we'll need as much information about the debtor as possible, such as:
Contact Information

Names ( nicknames, maiden names, etc.)
Telephone Numbers (home, cell, work)
Addresses
Email Addresses

Names of his / her spouses, friends, relatives, and neighbors
Specifics of the original agreement with the debtor
Paperwork relevant to original agreement (contracts, applications, permits, etc.)
The debtor's response from any efforts you made to collect
No Recovery, No Fee. Get a

Free Collection Quote

Today!
By clicking "submit", I consent to join the list and receive SMS from ECC Holdings, Inc, with access to our latest offers and services. Message and data rates may apply. Message frequency varies. More details on this are in our Privacy Policy  and Terms and Conditions . Text "HELP" for help or contact us at +1(631)-251-7500. Text "STOP" to cancel.
Our Resources Are Your Resources
We're Highly Trusted
Pamela G.
★★★★★
Empire and their team, Jennifer and Tim Levy, have been amazing. We tried everything to collect 50,000 and they pulled it off in six months. Thank you for everything and I would highly recommend Empire to anyone looking to collect money.
---

Sean O.
★★★★★
I had the pleasure speaking with Ron. Not only was he courteous, his knowledge of the industry was superb and reassuring. Our company will be ready to take the next steps in the coming weeks. Thank you for your assistance and your stellar communication!


---
Kerry K.
★★★★★
Empire Collections came through for me and my family when no one else could. They collected over $10,000.00 when everyone said it was a lost cause! Now we consider Empire to be family!! Thanks Empire!!!