Utility & Services Debt
Collections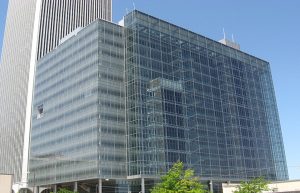 Empire Credit and Collection specializes in the unique needs of the utility industry. ECC's experienced team of specialists implements, and manages customized collection and account receivable solutions for our clients. Our goal is to quickly bring the account to resolution so we can focus clearly on the next account. Since usually the debtor is a potential return customer, it becomes ECC's responsibility to represent our clients in a professional, courteous and ethical manner. ECC always strives to have the customer current on the balance of the account. Either by paying off the account in full or getting automated payment arrangements made with the account holder. This will result in lower outstanding A/R and improving our clients bottom line. If you are tired of sending invoices to customers who ignore them and you are ready to do something about it, Contact Us today. You can even Submit Your Account Online for review by one of our specialists!
Our Utilities Collection Services
Empire Collections Agency has a multitude of options for achieving maximum recovery. With our utility collection services, you are able to focus your time and energy on providing quality services. Our collections team will make an effective collections straregy for you, and will enhance your accounts receivables management.
We Work With Different Markets
Our experience allows us to work with many different utility and service companies. We have experience in regulated, deregulated, and municipal markets alike. Through our years of experience, we understand that a one-size-fits-all model is not effective. Our team adjusts the formula, based on your market and your collection needs.
We Preserve Customer Relations
Service and utility based companies need to continue positive relationships with their debtors. This is due to the fact that these debtors will most likely have to utilize the same companies again for their services. At Empire Collections Agency, we work hard to collect what you are owed without causing strain on your customers.