If you have a debt that you need to collect, working with a collection agency can be one of the most effective and reliable debt collection options. But how should you go about finding a good collection agency?
In this guide, we will break down everything you need to know, tell you what questions to ask when prospecting collection agencies, and show you the red flags. These tips will help you set expectations for the debt collection process and choose an agency with confidence.
Understand your debt collection situation
The first step when looking for the right debt collection agency is to consider your debt collection situation. There are many different kinds of debt and just as many kinds of debt collection agencies. You want to find an agency that specializes in your type of debt and has the experience and the tools needed to work effectively. If you choose an agency that is not experienced in your type of debt, they may take a generic approach, like writing a letter from a template, that is not likely to work.
Start with the basics. Who are the parties involved in the debt? In terms of debt collection, you are a creditor if you are owed money and the person or business who owes you money is a debtor. Are you trying to collect as yourself—an individual—or on behalf of a business? Are you trying to collect from an individual or a business? Just answering these questions can narrow down your options.
You should also consider the information you have at your disposal. Do you have sufficient and accurate contact information on the debtor? Can you validate the debt with paperwork such as invoices or contracts? At minimum, make sure you have the following:
The debtor's name, whether an individual or a business
The debtor's address
The debtor's phone number
The amount owed
The date the debt was incurred
An invoice or statement to validate the debt
If you are missing any of the information above, your debt will be more challenging to recover. Debt collection agencies use a process called skip tracing to locate debtors. The weaker the information you can give to an agency, the more important skip tracing will be.
In addition to checking the boxes above, consider your history of communication with the debtor. If you've mailed invoices, have they stuck or been returned to sender? Have you sent certified letters? Does their phone number still work? Is their website still up? If you find gaps in your contact information, you will need a collection agency with good skip tracing.
Whatever your situation, you should look for a contingency collection agency, which won't charge you anything until they successfully collect the debt.
Search for agencies that specialize in your debt type
Once you have a clearer picture of your specific debt, you can more easily identify collection agencies that are equipped to handle your situation. For example, if you own a small business and need help collecting unpaid invoices, you want to search for "small business debt collection agency." In most cases, it's just as simple as that:
Search for:
"[describe your collection type] + collection agency"
For example:
"small business debt collection agency"
"judgment collection agency"
"consumer collection agency"
The quickest approach is to type your search term into Google and see what comes up. You'll still need to do additional research and prospecting to find the best option for you, but identifying your situation in the search term will narrow down the results significantly.
You can also ask your network for referrals. Because debt collection is so common in business, you can most likely find someone in your network who has worked with a collection agency before. If you are trying to collect for a business, you can also try asking your vendors for recommendations. You can get a much better understanding of an agency by talking to someone who did business with them than you can through searching Google.
If you prefer to find a local collection agency or prefer to visit a physical location, ask your local chamber of commerce for recommended agencies. You can also narrow down your Google search by using Google Maps to find only local results, or search "collection agencies near me."
Understand the collection rates agencies charge
Debt collection agencies charge a commission fee that ranges from around 15% to 50% of the total amount collected. The fee rate changes depending on the quality of the debt and how much effort the agency will put into collecting the debt. Several factors make it more or less difficult to collect. Some important factors include the age of the debt, the quality of documentation, and the parties involved. Newer debts owed by one business to another are much easier to collect than older debts between individuals. There is also a wide range of approaches and tactics that agencies can use to try to recover a debt. Some agencies may take a lower fee because they plan to spend fewer resources working on each account.
It is important to have this range of debt collection fees in mind so that you can set reasonable expectations. You also need to be realistic about how difficult your debt will be to collect. Consider these key factors:
How old is the debt?
When it comes to debt collection, there is a huge difference between debts that are a few months old and debts that are several years old.
Who is involved?
Are you looking to settle a debt between two businesses, or are you just going after a person who verbally promised you money?
What proof do you have?
The more documentation, the better. Paperwork like secured notes, invoices, and contracts can go a long way. If you are missing contact information about the debtor, be sure to ask prospective collection agencies about skip tracing.
The chart below lists example debt collection situations on a scale from most collectible to least collectible. Having an understanding of the full spectrum of debt collection can help you set expectations about how much an agency might charge.
Likelihood of collection
Example situations
Fee Scale
Five (best chance)

Debts that are documented with secured notes that guarantee the debt against an asset, such as a house lien, car lien, business lien, etc.
Business-to-business debts with a credit application and personal guarantee where the debtor is still in business.

Least expensive
Four

Debt owed on a revolving business agreement account. For example, the debtor stopped paying several months into a 12-month agreement.
Businesses collecting debt from consumers with high credit ratings.
Newer debts, typically around 3–6 months old.

Less expensive
Three

Businesses trying to collect debts related to utilities, such as electric bills.
Debts owed by businesses that provide regular services, such as landscapers, pest control, or trash service.
Businesses with judgments fewer than 6 months old against consumers

Average
Two

Older debts, typically around 2–3 years old.
Debts where an attempt was made to collect by another collection agency or other means.

Expensive
One

Landlords collecting unpaid rent from tenants.
Old personal debts with judgments or promissory notes.
Very old debts, such as 3–10 years old.
The debtor is incarcerated.

More expensive
Zero

The debtor has filed for bankruptcy.
The debtor is a business that no longer exists.
The debtor is a deceased individual.

No Chance
Avoid these red flags
Once you have a list of potential debt collection agencies, you may be tempted to pick up the phone and start making calls. Before you do, make sure you look out for these red flags—they can help you easily identify collection agencies that aren't worth your time and money:
Low or no reviews
Check for reviews of the agency on Google. If the agency is poorly reviewed or has very few reviews, treat that as a red flag. You can also search for the agency on the Better Business Bureau website, which lists reviews from consumers, as well as BBB's rating and accreditation. Avoid businesses that are not BBB accredited.
No affiliations, credentials, or licensing
Look for debt collectors that are affiliated with reputable debt collection associations, such as the Receivables Management Association International (RMAI) and ACA International. If the agency doesn't advertise these affiliations on their materials, you can search for them through the associations themselves, or ask the agency for proof of association. You should also look for licensing from the agency's local secretary of state.
Small or new agencies
Small or new agencies may not have the bandwidth to effectively handle your account and provide the service you need. You can look up the agency on Manta to find out how many employees they have. Be wary of agencies with only 1–2 employees. You can check the agency's website or BBB to find out how many years they have been in business.
No transparency
Whether you visit an agency's website or talk to a representative on the phone, pay attention to how willing they are to share information about their business or collection process with you. A lack of transparency should be treated as a major red flag.
Fast talkers
Avoid agencies that pressure you to sign up or make an agreement. You want an agency that listens to your situation, not an agency with a slick sales pitch.
Most of this information can be found easily online without having to waste your time talking to representatives. If you can't find the information you need from their materials or the websites and associations listed above, you can always pick up the phone and ask the agency directly.
However, an agency without any red flags is not guaranteed to be the best fit for you. Look for red flags to further narrow down your search, but plan to do additional research before signing an agreement.
Ask pertinent questions
Before committing to an agreement with an agency, take the time to have an in-depth conversation. Use this conversation to make sure that they can deliver results and find out what separates them from the competition. Don't hesitate to ask them directly what makes them the best agency for your debt collection needs. If they can answer thoughtfully and honestly, you'll have a much better understanding of what you're getting into.
If you are still not sure what questions to ask, read through the list below and check off any questions you still have about the agency and its process:
"What rate do you charge?"
Remember that the rate also depends on your situation and set expectations accordingly.
"Can the rate change at any point during the agreement?"
Ask how any variables, such as the time it takes to recover the debt, might affect collection fees.
"How does the process work? What steps will you take to collect my debt?"
Remember to pay attention to how transparent they are. You can expect a good collection agency to give you a detailed breakdown of the debt collection process and tell you what to expect.
"What is your process for skip tracing? Can you work with the information I have?"
If you are not confident that you have complete and accurate contact information on the debtor, be transparent with the agency about what you do have and ask how they would fill in the gaps. Many high quality agencies have access to credit bureaus like Transunion, Equifax, and Experian, which compile and share information that can be used to locate debtors. Other agencies will rely on simple internet searches.
"How will you keep me updated on the process?"
Most debt collection agencies offer software that you can log into to see details on the status of your account. If the agency does not offer this, ask how they will be proactive in keeping you up to date.
"What is expected of me as a customer?"
Make sure that you understand ahead of time anything that the agency may expect from you. You don't want to be responsible for holding up the process or sign over too many rights.
"How quickly can I expect a response if I have a question?"
You want an agency that will respond within a reasonable time frame if you have questions or concerns.
"What kind of experience do you have in collecting [my type of debt]?"
For example, if you're a small business, ask the agency about their experience collecting debts for other small business clients. Remember that you want an agency that knows how to handle your scenario.
"What happens if I want to end the agreement?"
If you do your research, you can find an agency that will work for you. However, you still may want to clarify your exit strategy so you don't get stuck in a bad situation.
"What happens when you collect the debt? How and when will I get my money?"
Once again, look for transparency from the agency. They should be able to tell you what to expect.
Find a good collection agency that meets your needs
Ultimately you want a debt collection agency with good customer service, fair rates, and a transparent process. Understanding your debt collection situation is key to figuring out your needs and narrowing down the search so you can focus on finding a high-quality agency that can quickly and effectively recover your debts.
If someone owes you money, get a free collection quote with Empire Credit and Collection today. You will not pay us a dime until we get you paid, guaranteed.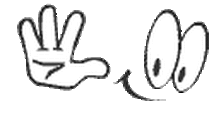 Get a Quick Quote for Debt Collection Services