Whether you run a business or work for yourself, you likely have your hands full with the day-to-day operations of your work. You have enough to worry about with attracting customers and clients, delivering a quality product or service, and growing your business. Debt collection is likely not a high priority until slow pay or no pay affects your bottom line. When unpaid invoices pile up, what should you do?
There are several steps you can take to prevent and resolve outstanding debt before you escalate. If you haven't read our guide to debt collection for freelancers, consider starting there before reading on. It could save you time and headache for your business.
If you have read our guide, followed the steps and concluded that you are ready to escalate, then you're in the right place. Before moving forward you will need to understand the debt collection options available to you so you can pick the best approach for your situation. Below are the five most common approaches to debt collection. Read on for more information about what you can expect with each option.
Small Claims Court
Small claims court is a civil court with simplified rules that make it more accessible for plaintiffs to bring cases within a limited dollar amount. In other words, it is designed to handle relatively small debts. The maximum amount you can claim depends on your local court, but small claims are commonly limited to $10,000 or less. Despite the simplified rules of small claims court compared to traditional court cases, going through small claims court is by no means a simple way to resolve a debt. You need to have a good understanding of how the court works, as well as the time to file the claim, serve the debtor, and spend the day in court. To go through small claims court, you first need to gather every bit of information you can about the case. This includes any communication, such as email and texts, and documentation, such as contracts or invoices.
You must then file a proper complaint through your local court, which can be done by paperwork or online if offered by your local court. It is important to understand that small claims courts are highly localized and have rules and jurisdiction that vary from place to place. If you are filing a case against an out-of-state debtor, it may be more effective to file the claim in their local court. If you win a judgment in your local court, that does not mean you will automatically be able to collect in another jurisdiction.
You will also need to confirm that you have the correct address for the debtor so that you can properly serve them. In small claims court, the plaintiff who files the claim must also deliver a copy of that claim to the defendant to notify them. This is called service of process and is commonly referred to as serving or being served. If you cannot properly serve the defendant, then you cannot win your court case. You can send the defendant notice by certified mail, but there is a chance they can refuse the mail.
The most effective way is to hire a private server who can act as a witness that you properly served the debtor. When the debtor has been served by a court-agreed method, they must respond within a certain time frame. If they don't, your judgment will be awarded by default. If this happens, you will typically be awarded the full amount you claimed, assuming you have realistic documentation to back up the claim. Make your case as clearly and comprehensively as you can. Some small claims courts let you have an attorney. Get any documentation you can from the court to lay out any expectations you should have during the process.
Be proactive and attentive to any notices from the court and be sure to understand the rules. Think through the case from the debtor's point of view and consider how they might try to avoid a judgment against them. Even if you follow all the rules and document your case, there is no guarantee you'll be able to collect.
Debt Collection Agency
A collection agency is a company that specializes in debt collection. Unsurprisingly, going to a collection agency is one of the best ways to collect debts owed to you. You will want to contract a contingency collection agency, which won't charge you anything until they successfully collect the debt.
This arrangement motivates the agent to act quickly and effectively on your case, making debt collection agencies one of the fastest approaches. They are also among the cheapest because you are already out the money you are owed and will not need to pay any further out-of-pocket until the agent collects. If you engage with a collection agency, you'll need sufficient documentation to validate the debt. At a minimum, you'll need an invoice or similar statement that quantifies the amount owed to you.
Certain agencies have higher requirements than others, and typically higher quality agencies have stricter requirements about how much validation they need to accept a case. Some agencies will only work with incorporated businesses and will not accept cases from individuals.
When looking for high-quality collection agencies, check their ratings, review, and licenses. You will want to confirm that your collection agency complies with the
Fair Debt Collection Practices Act
, which prevents debt collectors from engaging in abusive or deceptive practices. You can tell if a debt collection company follows Federal Trade Commission laws by looking at their paperwork, what certifications they hold, what associations they are a part of, or just by asking a representative.
When working with a debt collection agency, you can expect results, even if it takes some time to collect. Once they collect, it may take a month for your money to arrive by mail or bank deposit. This is to ensure that the payment from the debtor does not bounce and settles legitimately.
Make sure you have a way to track updates throughout the process, whether by email or through an online portal. You may also want to have your agent help you create a game plan in case the debtor contacts you after being sent to collections. Collection agencies have tools available to them, from contract tracing software to their ability to impact credit ratings, that make them highly successful at collecting. They are also motivated to resolve your case quickly and effectively because otherwise they will not get paid. However, once they are successful you will have to pay a cut of the debt for their services.
If someone owes you money, get a

Quick Collection Quote

Today!
By clicking "submit", I consent to join the list and receive SMS from ECC Holdings, Inc, with access to our latest offers and services. Message and data rates may apply. Message frequency varies. More details on this are in our Privacy Policy  and Terms and Conditions . Text "HELP" for help or contact us at +1(631)-251-7500. Text "STOP" to cancel.
Hiring an Attorney
A lawyer can help you find ways to collect on debts, assist with paperwork, and represent you in court. In many ways, hiring an attorney can be the most reliable way to collect your debts, but it is almost certainly the most expensive. Because attorneys are paid for their time, they have less incentive to collect quickly. Many will not work on contingency, meaning that you will have to pay even if they never collect the debt.
If you do decide to hire an attorney, be sure to get an attorney that specializes in debt collection. Many people make the mistake of working with someone they know who is an attorney, regardless of their specialization or experience with debts. Attorneys who do not specialize in collections through the court system may win your judgment, but not know how to turn a victory in court into money in your pocket. Make sure any agreement you enter into includes both winning the case and collecting the debt.
Before hiring an attorney, be sure to take stock of any documentation you have. Different attorneys will have different approaches and should be able to tell you what you'll need, but you should expect that have the same validation of the debt you would need for a small claims court or a collection agency.
Collection attorneys have many of the tools available to collection agencies in addition to a working knowledge of the law and the leverage of their title. This makes them highly likely to recover the debt. It also makes them quite expensive, and you should expect to be billed for every time you talk to them, even if it's over lunch or voicemail.
Do It Yourself
Some small businesses and freelancers may attempt to do their own debt collection in-house. Usually, this means spending employee time making calls and sending emails or letters trying to coerce the debtor to pay up. The actual cost of paying for that time can add up, making this seemingly cheap option rather expensive in reality.
To effectively collect debts internally, you need employees who have adequate negotiation and customer service skills. You also need a clear process and script and the ability to educate your employees on how to use it. You need accurate contact information on the debtor, a system for tracking the status of your efforts, and an understanding of how much time has been spent. You don't want to spend more time than the debt is worth.
If you insist on doing it yourself, expect to spend time training and managing your staff. Even with a proper team, you should not expect to collect all your debts, as even professional debt collectors aren't 100% successful. When you do collect, you may have to take some settlements of less than the full amount. This can often mean that you want to proactively offer the debtor a percentage off. Having a debtor agree to settle for 15% off is still cheaper than hiring an agency that will take a 30% cut.
Ultimately, internal debt collection is known to be ineffective. Many businesses find themselves better off investing in other aspects of your operation, such as accounting or customer service, that will mitigate situations that cause slow pay or no pay in the first place.
Write It Off
The final option is to not try to collect the debt at all. This may seem surprising, but in some cases, it makes financial sense. You may also be able to write off the loss for tax purposes. Be sure to speak with your accountant and tax professionals for trusted financial advice about how to write off a debt. For small claims or cases that would be difficult to validate, spending money on collections may not be worth the risk.
There is also a benefit to spending your time and energy on moving your business forward instead of chasing debts. If someone owes you money, get a free collection quote with Empire Credit and Collection today. You will not pay us a dime until we get you paid, guaranteed.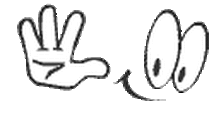 By clicking "submit", I consent to join the list and receive SMS from ECC Holdings, Inc, with access to our latest offers and services. Message and data rates may apply. Message frequency varies. More details on this are in our Privacy Policy  and Terms and Conditions . Text "HELP" for help or contact us at +1(631)-251-7500. Text "STOP" to cancel.