One of the primary differences between personal and commercial collections is that in commercial collections, maintaining a positive business relationship is paramount. A client's inability to pay at the moment should not rule them out as a client for the long term, and hiring a collections agency shouldn't either. But, we recognize that the wrong collection approach could stifle future business for your company. To prevent this, you need to hire a collections agency that considers your future business relationships in their behavior. In this post, we'll discuss how collections agents can keep the door open for future transactions by being polite.
1. Prepare for the Phone Call
Before engaging in more complex tactics, the polite collector should always start off with a phone call. This is a gentle and easygoing way to begin this process. Done correctly, making a simple phone call won't come off as aggressive or invasive. It is also direct and efficient. With the right level of restraint, it may be seen as more of a reminder, than a collections call.
And, to show that you are respectful of their time, collections agents should be prepared as well. This means reviewing any important or relevant documents beforehand. When a collections agent takes these steps, it demonstrates your willingness to work through things in a positive manner.
2. Give Them Your Undivided Attention
For an experienced and effective collections agents, phone calls should not be a half measure. Rather, they should be a deliberate and focused effort. So, our collections agents never make phone calls at times that are normally inopportune, or while working on another task. Even minor distractions in or around the office could offset their attention. And, clients are most likely to pay up when they feel they are being listened to.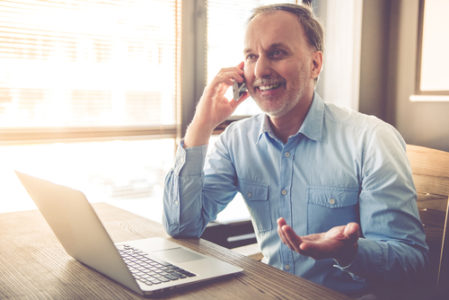 3. Be a Listener
From one perspective, it might make sense to take an aggressive approach in collecting debts. But, listening carefully to the client's issues is a more tactical (and ultimately helpful) approach. Whether or not it leads to a payment, there's no sense in interrupting a client mid-conversation. So, our collections agents always maintain that listening carefully should be a priority.
4. Take a Tactical Approach
When it comes to collections, people tend to think that difficult phone calls involve screaming or non-answers. But, there are other types of difficult phone calls as well.
As experienced collections agents, our team understands when the tide is turning against them. Rather than trudging through a difficult phone call with no potential for a positive ending, collections agents should think carefully about the next move. In these scenarios, our collections agents respond by rescheduling. Without this level of flexibility, our collectors could be driving a wedge between you and the debtor.
5. Remain Calm
As professional collectors, we understand that levying blame against the debtor is a pointless tactic. Rather than encouraging them to pay, this outlook generally discourages any action. Instead of being aggressive, our collectors know that finding a solution should be the priority.
So, remaining solution-minded rather than blame-seeking will increase the chances for a successful resolution.
6. Craft Emails Carefully
Our collections agents abide by the rule that every communication should accomplish a purpose. While phone calls can be the primary line of communication, emails also serve an important purpose. Not only are they efficient in disseminating information quickly, but emails are also great for sharing documents, or following up. Depending on the type of business that you are collecting from, the emails may even go to several individuals. Poorly written emails may only serve to annoy your client, and cause them to cut ties after the payment.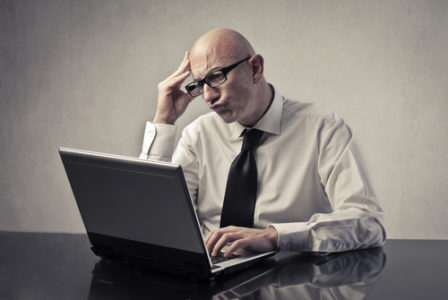 7. Follow Up, and Remember the Details
The collections job is far from over after the first phone call. In many cases, even the most experienced collections agents will need to have a follow-up conversation. But, this is where collections agents can earn their keep.
So, to properly equip themselves for this follow-up conversation, our collections agents always take note of the important details. This process is fundamental to a successful follow-up. Calling back without a proper recollection of the prior conversation negatively affects the chances of the conversation's success. This also ensures that the collector does not contradict him or herself at a later date– a surefire way to postpone payment.
Detail-oriented collections agents are a positive reflection on the client– and may cause debtors to consider future business.
8. Overall, Remember Professionalism
Without a professional approach, your client is likely to sever any and all business ties. Professionalism can be the saving grace that persuades your clients to reassess once their financials improve.
So, our collections agents are straightforward in all communications. This means refraining from jokes, or cultivating a lighthearted conversation. We understand that being overly informal can send a negative message about your company, and send clients on their way.
Most of all, we prioritize pushing the conversation in a positive and solution-minded direction.
New York Collections Agency
At Empire Credit and Collection, our goal is to help you recover your debt and resume normal business operation. Taking an overly aggressive approach is no way to do that. Our commercial collection agency prioritizes your business's well-being and future endeavors.